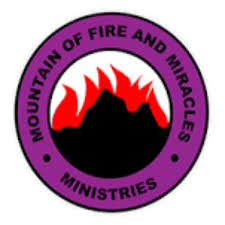 The MFM churches that were declared closed since the inception of the pandemic Covid-19 and haven't been re-opened back will be opened. Especially in Lagos and Ogun state.
From the 13th September 2020, the MFM international headquarter will be opened for services, and this time, the services will be in 3 sections, 7 am-8:30 am, 9:30 am-11:00 am, 12noon -1:30pm.
All worshippers must adhere strictly to the safety rules of Covid-19. Nose masks using, hand sanitizing, and handwashing must not be left out. Also, Thermometer must be made use of at all centers.
Also, all worshippers must make sure only one service is attended as that is sufficient for immeasurable blessings from above. This is to allow other worshippers to attend and benefit from the other services.
Services coordination in all other worship centers( Regions, Branches,Zones) will be put forward to all their members accordingly, the various regions are to communicate with their members as soon as there are solid plans for safe services.
However, broadcast in all the social media like YouTube, website, Instagram, and free to air will still continue for the benefit of the set of citizens the government required not to resume services.
Also, for the Lagosians, Lagos Television (LTV) will continually broadcast all the church's services.