Cheap data during this war, at this hard pandemic period? it will delight you to get this good news that will gladden your good heart. The endless joy seems to be moving from one level to another.
I came across this legit App that gives the Nigerians the grace to buy and use cheap data.
This seems to come at this time when we need data for so many things like our children's online classes, Our Zoom business conferences, a lot of Covid-19 researches for a cure.
As a news breaker and Gossip initiator that I am, from the comfort of my office, I use a lot of data to connecting with all my news reporters on the field. I started buying data from this App two weeks ago and it's been reliable. I bought at first for #230 for 1Gig, the validity of 30 days, and subsequently for #320 for 1 Gig and validity of 30 days.
Also Read: Videos: Kamaru Usman Retains his Belt. Proudly Nigerian
Uploading and downloading on Social media, Downloading Movies and musical tracks now cheaper than ever.
So I feel I should share the great news with you guys as I will always have your back covered. Let's explore this opportunity before Covid-19 things are over.
The App is 1app and 1app. Its been officially announced that 1app is selling its MTN data at the rate of #230 for its new users, and subsequently for as low as #320.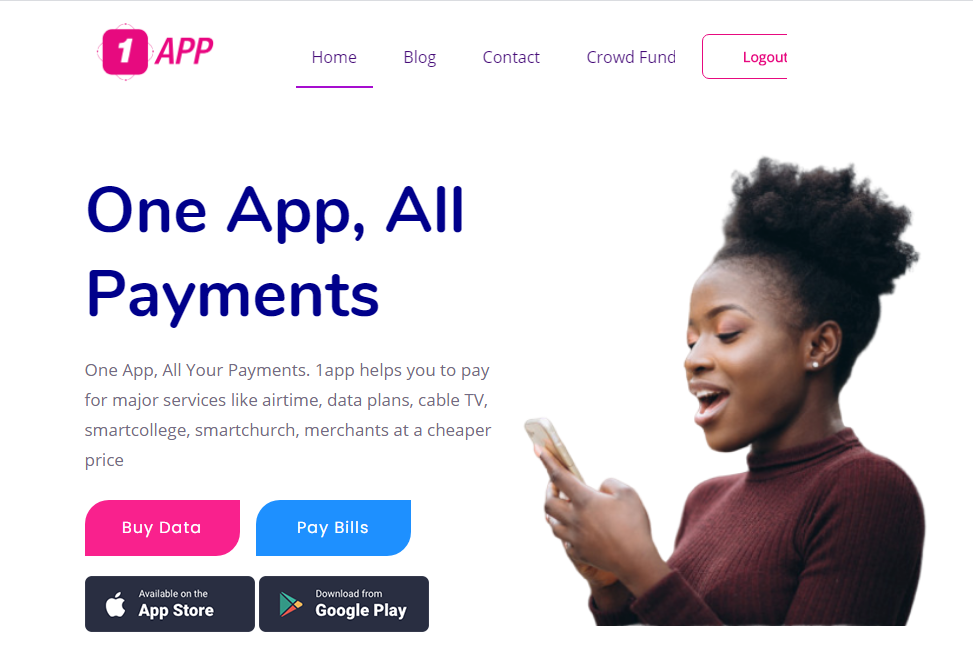 1app is also a reliable payment platform for all kinds of payments such as airtime recharge, data bundles purchase, and utility bills payments.
You can do your registration from here and start exploring .
kindly leave your comments at the comment section on what you feel about the App.