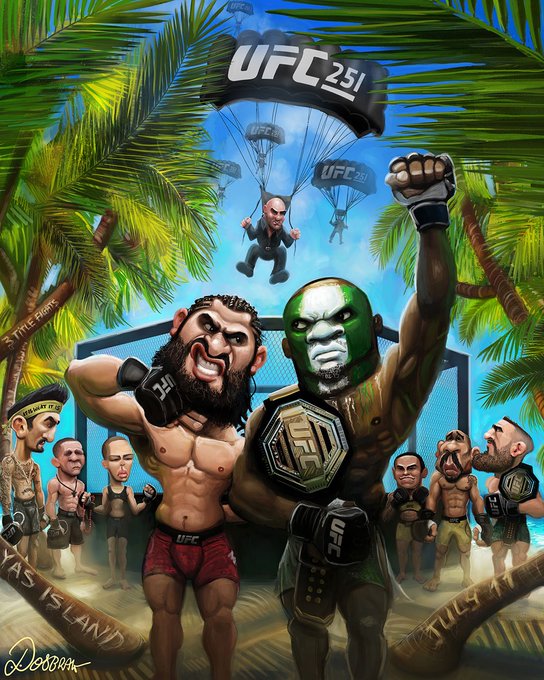 Nigerian born kamaru Usman arrived the ring confident as always. As a true National Valuable treasure that he is, he proudly holds the Green and White of the Nigerian flag.
Usman was born in Auchi, Edo State, Nigeria. He has two brothers, Kashetu and Mohammed, Kashetu is a Doctor of Pharmacy and Mohammed is a mixed martial artist. Their father was in the Nigerian Army. Usman and his family immigrated to the United States when he was 8 years old.
Kamarudeen Usman is a Nigerian American mixed martial artist who competes in the Ultimate Fighting Championship, where he is the current UFC Welterweight Champion. Usman is also The Ultimate Fighter 21 tournament winner.
ALSO READ:- Three feared Dead, Nine Rescued in Lagos Island Collapsed Building
Kamaru Usman now retains his UFC Welterweight title in Dubai early this morning (Sunday) after defeating Jorge Masvidal 50-45, 50-45, 49-46 in a keenly contested fight.