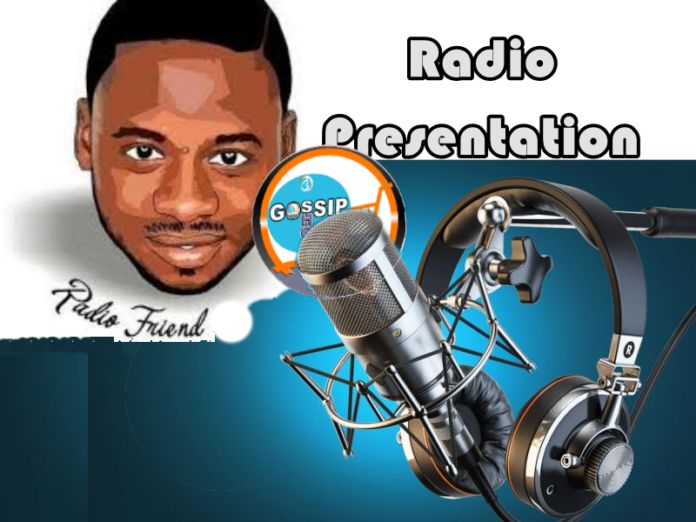 Before you make up your mind to go on the radio, please take your time to ask yourself some questions like- How lucrative is the media job most especially when you are on the radio? Can it pay your bills and care for your life after you dropped the studio microphone?
Radio stations are springing up everywhere now, and the rate at which people are setting up online radio stations, you would think owing a radio station even if it is an online station is one of the surest ways to make it in life today. To make it more interesting almost everyone is attaching themselves to one radio station or the other as long as you can speak English or Yoruba no matter how good or bad the level of your understanding of the languages.
One thing is sure, being on the radio (no matter the level of the radio station) would bring you fame, OPPORTUNITIES, and respect if you are doing the right things – those 3 things are guaranteed but let me be honest with it, it is not as rosy as you are thinking most especially at the early stages. Radio job is not lucrative most especially in this Ibadan, those people you see as gods needs your help. We blow grammar and make you happy, the truth is many are doing the job suffering and smiling.
Talking from personal experience, I left my ICT job as the manager of a big hotel here in Ibadan to embrace a radio job. The First 2years at Oluyole FM as a freelance sports analyst was hell for me because all my savings from my former position as Hotel ICT manager was spent in moving from one station to another trying to "build my brand". It was a sacrifice I needed to pay and I was ready even though it wasn't easy.
ALSO READ:-Your heart 💓 is going bad with the following symptoms
He narrated, "I joined Star FM as a staff and for the first 4months, I was not paid a dime. At that point, I regretted dumping my job to embrace a radio job. I was filled with joy when I was paid my 4months salaries together in one payment.
He continued, when I left star FM for Fresh FM 5years Ago, I was still been owed 3 months' salaries although it was later paid even when I had left. It was at Fresh FM that God answered my call and I can do everything money can be used for in life, only God knows the kind of life I would be leaving by now as a popular sports presenter if God did not bring me to Fresh FM.
Lower your expectations before you take up a radio job because you will be frustrated at the initial stage. Many stations are owing their staff backlog of salaries and have reduced their OAPs to corporate beggers all in the name of being an OAP. I am not surprised some people are leaving this job to face other things or even leave this country at the peak of their radio broadcasting career.
The likes of Radio Queen(Star FM), Jacobs Adeyemi(Splash FM), Aunty Folake Otuyelu(Splash FM) Fortune Obeanoh(Beat FM), Tripple S (Oluyole FM) among the rest were big names in this industry, they left the job, left the country to secure their future abroad. Your name will not be forever on the radio.
Try to avoid mistakes the Elders in the industry made, many of them are popular but their account balance is frustrating them. Even some of us that are well paid know that is not going be forever, hence the reason why some of us are setting up side hustles.
Kindly share on our social media links below, you may be helping someone who want to go into that field.
Kindly Leave your Comments on what you feel below.