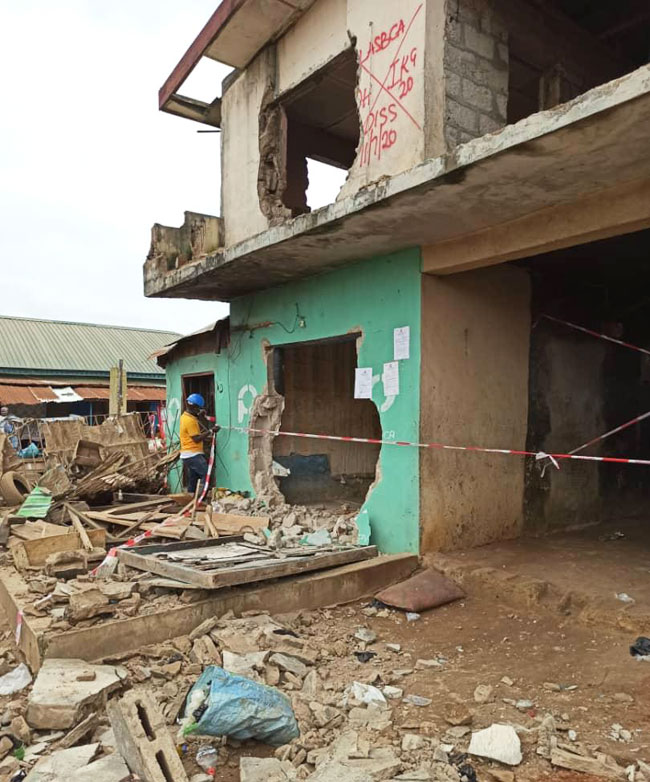 One-storey building was said to contain 15 rooms and 9 shops. Fortunately, Zero lives was lost and no injury was recorded.
The Director-General of the Lagos State Emergency Management Agency (LASEMA), Dr. Damilola Oke-Osanyintolu said the building was found to be conspicuously distressed and weak as many cracks were observed on the walls, pillars, and decking.
He added that all the occupants have been evacuated while the building has been sealed off from people's access.
ALSO READ:-Five Shot and Killed In A South African Church
The LASEMA DG confirmed the tragic incident to our reporters.